Fairies and Dandelions Dance Garden Art
Regular price
Sale price
€26.00 EUR
Unit price
per
Sale
Sold out
Fairies and Dandelions Dance Garden Art are hard-working and take their role as care-takers of the planet very seriously. Pan, the god of the Natural World, helps them in their endeavors, and is another ally for humans in the stewardship of the earth.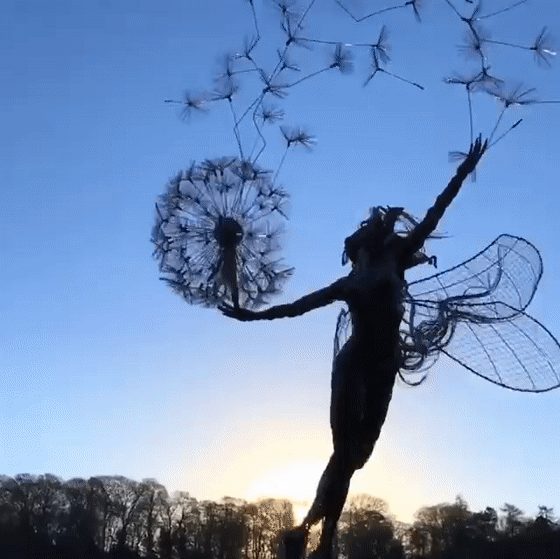 If you happen to have an cottage garden, you'll be well-liked by faeries.t's no secret that faeries are part of our lives here on Middle Earth. From angels and plant divas to faeries, our world is full of companion beings. We only need to open our intuition and a desire for the unusual, to tap into their energy. Connected by spring, when the breeze blows, wings will quiver and look lifelike.The stake is made from high-grade rust-proof metal. Place them in your garden, yard, or anywhere you want, they will bring the more refreshing feel of nature. Your steel silhouette can be gently shaped by hand to add dimension and depth. Simply fold the wings to awaken its life-like appeal!
Specs:
🌼Big Adventure
18 × 9 inches
🌼wind to fly
Height: 23.6 inches
🌼whimsy pride
16.5 × 13 inches
🌼skylark
Height: 23.6 inches. 
Diameter of flower bulb: 6.7 inches.
Material: Metal