Aura Cleaning Set (1 Sage + 1 Palo Santo + 2 Beeswax Candles)
Regular price
€46,99
€0,00
Unit price
per
Tax included. Free Shipping ✈
Burning incense is an ancient habit. Burning incense, born of the pagan and shaman beliefs, consists of firing and extinguishing fragrant plants. Usually, incense is made from green tea, sandalwood, lavender, lemon tree, orange tree and cinnamon sticks.
The aromatic smell coming from the embers of the plants changes the details that do not seem to change the atmosphere in the environment, but are also felt. Incense has the power to cleanse the indoor atmosphere and destroy bad energies. According to beliefs, incense has been burned for centuries to renew the memory and eliminate the negativity in the environment. Those who love to burn incense also prefer sage from time to time. Sage, a kind of natural incense, makes small touches to many people's lives. Many people who will burn sage incense may think of the question: Is burning sage religiously appropriate? Since burning incense clears the bad smell, there is no religious drawback.
What Does It Do?
Repel the Insects
Removes Bad Energies
It increases the fertility of the house
Breaks the Microbe
Calms the Nerves
The best quality incense stick is a natural organic incense with no chemicals or oil added. These sticks are taken from naturally falling sacred trees in the tropical dry forests of Peru, and their aroma has a calming effect. It is believed to clear bad energy and bring luck. Everyone in Ecuador and Peru thinks that if you burn Palo Santo in your home, it will be blessed by good energies, best for you, for your family, for your projects. This concentration of positive thought alone will have positive consequences for you to start a business, an event.

With the beneficial ions it emits, it is good for diseases such as asthma, bronchitis, shortness of breath, migraine, headache, snoring. It is not a medical product, it can be used to create an auxiliary product and a healthy air in your active treatments.
The products are wrapped by hand, there are longitudinal gaps in the candle because of the honeycomb appearance when you first light it, they cause you to think that it burns very quickly, but when it burns a maximum of 1 cm, the grooves will fill up and switch to normal burning mode. Made using 100% pure beeswax.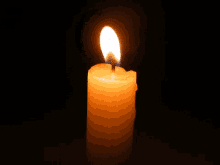 2 Sage Bundle (Average 35 Grams)
1 Palo Santo Wood Incense
2 Pieces Beeswax Candles (7 cm x 3 cm)
We understand you may change your mind after purchasing one of our products.
We offer returns for any product that is defective or damaged during shipping. Just let us know and we will provide a return address and a replacement.

Our Returns Policy time frame is 13 days from when an order arrives at your address.

Customers will be responsible for paying return shipping costs.

Items should be returned in the same condition in which they were received, and all items should be included in the original package.

If the returned item is used, damaged, or missing any parts, or is damaged during return shipping because it wasn't packaged correctly, we might provide a partial refund to account for the loss in the item's value.
---
Share this Product
---