How To Choose The Best Throw Blankets
Who doesn't just love snuggling up to a nice, warm and cozy blanket on the couch while watching a movie? Throws are both practical and stylish, serving as both a sophisticated home decor element as well as a comfortable blanket.
High-quality throws are versatile when it comes to bringing you warmth and comfort. When chosen correctly, throws and blankets can be a great addition to any home. Functional for the whole year throws come in different fabrics and colors so they can fit in with all home decor.

There are many different types of throw blankets that serve different purposes. Whether you want it for a bedroom for extra warmth, or in the living room for a stylish touch, throws can be the perfect addition to any space.

Different types of throws cater to different seasons of the year. Lighter weight throws are great to use alone for summer and can be used to layer in the winter to keep you warm & cozy. Throws are also great because they can be easily stored or used for guests when needed.

If you are shopping for a new throw, check out our throw blanket buying guide below. This guide explains How To Choose The Best Throw Blankets so you can find the perfect blanket for you.
Fabrics
CASHMERE : This fabric comes from Cashmere goats that are raised in different regions of the world like Tibet, India, and Pakistan. Cashmere is fine in texture, strong, light, extremely soft, and provides excellent insulation. High quality, pure cashmere throws tend to be more luxurious compared to other sheep's wool because it is warmer and finer which gives the fabric a more comfortable feel. Because of the fabric's fantastic insulation, cashmere can be a great addition to your bedding during colder nights.
COTTON : The fibers from the cotton plant offers soft, breathable, and long lasting fabric. Even after multiple washes. This fabric won't trap in air, which means you will stay a comfortable temperature all night long. Most people choose cotton throw blankets because cotton is durable, long lasting, and easy to maintain.
FLEECE : Fleece blankets are super soft, lightweight yet extra warm, and made out of acrylic fibers. Fleece is comfortable and cozy, making it a perfect fabric for the entire year. Many people favor fleece blankets because they are one of the softest fabrics while still being affordable.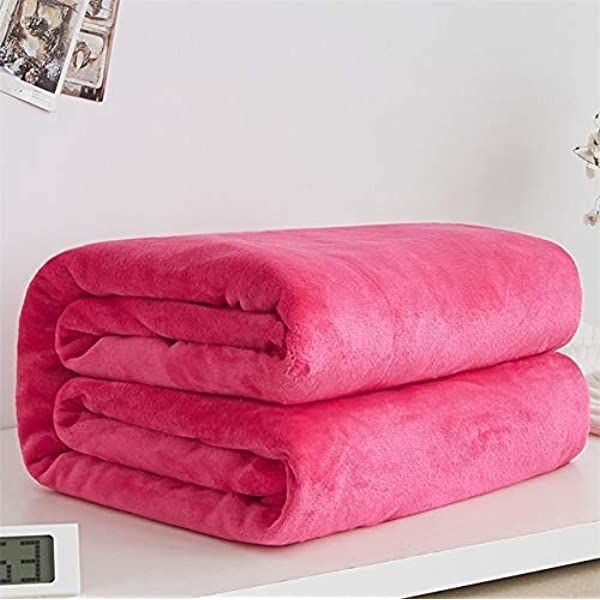 ALTERNATIVE MINK : This fabric is a lustrous fur-like material that is made from synthetic fibers to resemble the soft and smooth texture of animal fur. Alternative or faux mink bed throws still have a luxurious appearance but are not as expensive as other high-quality fabrics. If you are looking for a dramatic faux fur throw, consider choosing one with alternative mink.
BERBER FLEECE : Berber fleece is a textile material that is lightweight, warm, and soft. This fabric is made out of synthetic fibers that is often compared to fur because of the superior insulation offered by the incredibly soft, curled texture. Because these blankets and throws are normally on the thicker side, Berber fleece is an excellent fabric for colder climates. This blanket is also known to have a higher warmth to weight ratio compared to other types of bed throws.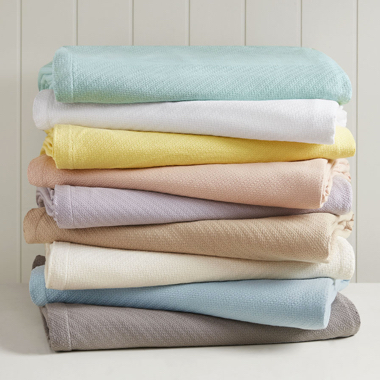 MICROPLUSH / MICROLIGHT / MICROTEC : This fabric is ultra-soft, non-pilling, and thick. These throw blankets can stand alone perfectly as a throw or layered with your comforter, quilt or coverlet. Microplush blankets are wonderfully comfortable and tend to be very affordable for any kind of budget.
DOWN : Down fabric is filled with goose or duck feathers to make the blanket thick and fluffy; it's the most effective insulator and is also breathable to help keep you cool in summer and warm in winter. If you want a high quality fabric that is very insulated, consider going with a down blanket or throw. Since this fabric is typically made of goose feathers, it is not the best option for people who suffer from allergies.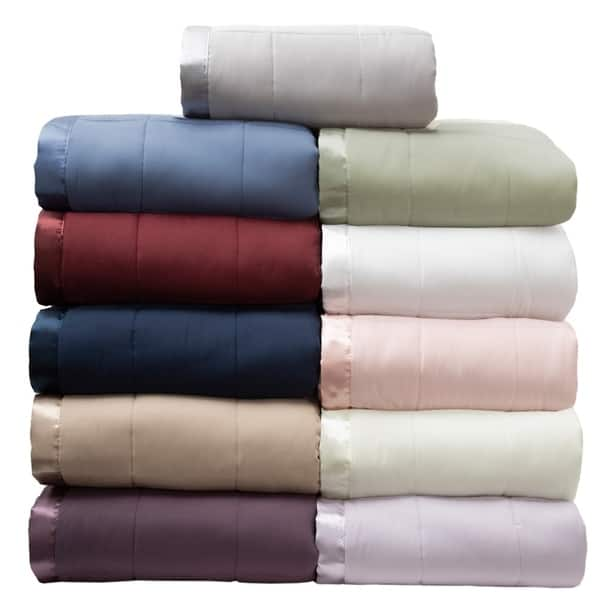 DOWN ALTERNATIVE : This is a great alternative to real down because it's made out of synthetic fiber so it's hypo-allergenic, which is great for allergy sensitive folks. Down alternative throws and blankets are also significantly cheaper than the real thing, which makes them a suitable option for budget-conscious individuals. However, keep in mind that this throw will not be as insulated as a traditional down blanket.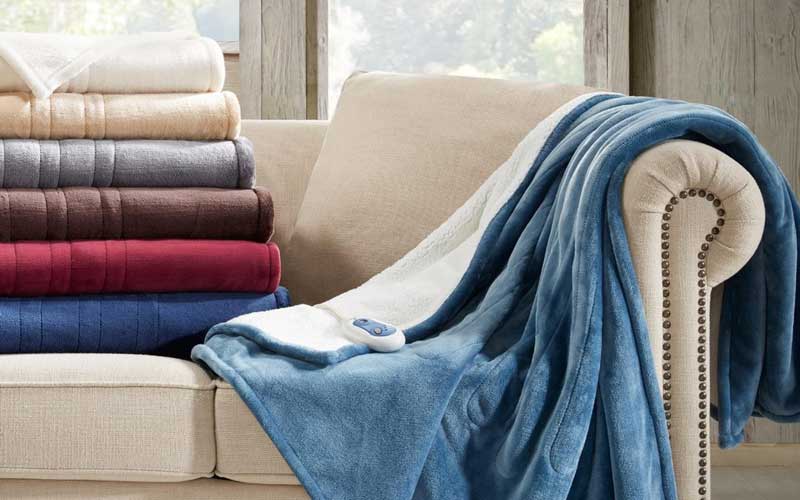 ELECTRIC BLANKET : Electric blankets are made out of synthetic fibers that features adjustable thermostat with a heating element running throughout the throw that allows user to control desirable temperature. Electric blankets are extremely comfortable, and can be adjusted for any type of temperature. You can find electric blankets in a wide variety of colors and fabrics depending on your preference.